President's Report to the 2016 AGM
You can read the report here.
[16 May 2016
---
New Committee members
Steven Gagau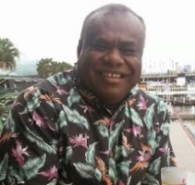 Steven Gagau is 55 years old, originally from Rabaul, East New Britain Province, Papua New Guinea, and now residing on the NSW Central Coast, Australia. He is a professional engineer and practicing manager who worked in the telecommunications and construction industries for over 20 years and for nearly 10 years in the education and training sector in Papua New Guinea and Australia. He has also been involved with industry boards and management committees, professional and educational institutions and voluntary and charitable and other social community-based groups.
His family moved to Australia in 2001 for work, education, lifestyle and better opportunities. Being involved and supporting the objects of PNGAA is a privilege: part of the special relationship and close bonds between Australia and Papua New Guinea and its people, past and present. There are historical and contemporary issues and matters of interest, significance and relevance which, through PNGAA, can be strengthened or introduced for a better future in this evolving and ever changing modern landscape in our societies. I believe PNGAA can be a vehicle for collaboration and affiliation for pockets of PNG groups around Australia. By making some difference through its objects and future directions we serve to fulfil and accomplish what it stands for as an organisation.
Sara Turner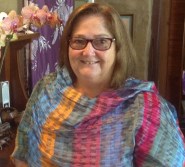 Oi namu
Upi nun wantok
My father, John Turner, had been to PNG during the war and fell in love with the country. After the war he returned to work there as a 'Lilik docta'.
On returning to Australia on leave, he fell in love with my mother, June Opie, and they went to PNG for one term to see how it went! Guess what, 30 years and three daughters later (Jane and I were born in Port Moresby and Lisa was born at Bulolo), they went 'finis'.
As all government kids, we went to different parts of PNG dependant upon Dad's postings. However, Mum put her foot down in Rabaul and we spent the most time there. After the Primary 'A' schools and Rabaul High School for one year, I went to Marist Sisters' college, Woolwich, as a boarder. I have many great memories of my school life at the various schools. I am in absolute wonderment that my children have attended the same school for primary and the local high school for their entire education.
After successfully completing my HSC, I did an Advanced Secretarial Course at Ultimo TAFE. Then returned home to work for Government Housing in Rabaul and Port Moresby.
When I went to Australia after some travels overseas I took up a traineeship with Department of Corrections Services for Youth. At the same time I studied a Diploma in Special Education at Kuring-gai CAE, followed by a further Degree at Western Sydney University in Multicultural Studies.
I believe that my life in PNG has given me a strong interest in different cultures; the strengths, vulnerabilities, difficulties and advantages that people experience when in another culture, visiting or living. Most of my career has been geared to this and some aspect of it has been threaded through my years in High Schools, TAFE NSW, Correctional Complex, Cessnock, and other community projects in which I have been involved.
In the prison system I started a course for the Islanders, 'Moanna Nui', which looked at these issues and I am pleased to say that the course idea was adopted at Long Bay as a Special Course which Islanders could attend and benefit from.
I have (Aunty) Vere O'Malley to thank for 'marrying the boy next door', Roger Carroll. His parents, Jock and May (Education, PNG), were friends of the O'Malley's too. Roger and his brothers lived in PNG too. Roger has developed a career in hospitality, which brought us to the Hunter Valley about 35 years ago. We live on a small property and built a mud brick house. We have three creative, hard working children, Nigel, Lija and Shan. Plus the most wonderful bonus of Lija's son, Zion (nearly 12), who's just become a school leader and Nigel's daughter, Ruby (5½) who's about to start school. She is so excited, the school will never be the same! She lost her first tooth to add to the joy of this year.
I have enjoyed coming to the lunches, reading Una Voce, seeing and meeting the people and felt that I had time to offer the Committee. I look forward to serving you all and would be happy to hear any suggestions you may have re events that you believe would benefit the Association.
ba ma huta
ba mauri
ba goda
Lukim u bihain
[7 March 2016
---
Proposal to preserve PNG links at ASOPA site
The Australian School of Pacific Administration, ASOPA, holds a special place in the memories of many PNGAA members. From 1947 to 1975, ASOPA had its campus at Middle Head overlooking Sydney Harbour. It was there that at first kiaps and later education officers were trained. ASOPA's 'Short' and 'Long' courses were also opportunities from which emerged many marriages leading to long term family postings across Papua and New Guinea.
The deaths in 2015 of Harry West, OAM, and David Marsh, OBE, two distinguished graduates from ASOPA, refreshed memories of the formidable contribution that institution made to the policies and personnel that guided Papua and New Guinea to nationhood.
For that reason alone, a positive response from the Commonwealth Government to representations we and others made about the preservation of heritage values at the old ASOPA sites was welcome. In September 2015, the Hon. Bob Baldwin, MP, as Parliamentary Secretary responsible for The Sydney Harbour Federation Trust which manages the site, responded on behalf of the then Prime Minister. Mr Baldwin acknowledged a PNGAA proposal for a memorial at the former ASOPA and 10 Terminal Buildings stating:
The suggestions you make are worthy ones, given the profound contribution that many Australians made toward Papua New Guinea's preparation for independence and the significant role that ASOPA played in this nation-building task.

The Harbour Trust is committed to protecting and interpreting the heritage values of the sites under its care as is evident in the recent conservation of the Buildings. Interpretive signage would be a welcome addition to the site as this would recognise the achievements of ASOPA and those involved. It would also deepen the public's understanding of this important phase in Australia and Papua New Guinea's shared history.
On 4 December 2015, PNGAA President Andrea Williams wrote to the SHFT with an outline proposal for some permanent memorial at ASOPA together with a suitable living tribute in the form of a Papua New Guinea/Australia Centre of Excellence and/or provision of accommodation for voluntary organisations which have as their objectives the furtherance of relationships between the peoples of Australia and PNG.
As at mid-January PNGAA has not received a formal response. However at a public meeting held by the SHFT on 9 December 2015, in response to a question from the audience, SHFT Chairman Mr H Kevin McCann AM and Executive Director Mr Geoff Bailey each went on record with remarks indicating qualified support for additional signage and interest in exploring further consultation about an adaptive reuse of 10 Terminal along lines to be further developed by the PNGAA.
The PNGAA Committee is working up a more detailed proposal for presentation in early 2016. Committee member Paul Munro, a Mosman resident who attended the SHFT meeting, has applied to be a member of the SHFT's recently reconstituted Community Consultative Group with a view to ensuring PNGAA's concerns are not forgotten.
Note: The PNGAA is looking for photos of ASOPA for a special photographic exhibition. If you have any, please contact Andrea Williams or Paul Munro at
[10 March 2016
---
News from the Committee
What an amazing team is the PNGAA Management Committee! I want to acknowledge and thank them for their enormous contribution always but the start of this year has been awesome. We've had a full cohort at two meetings this week, despite two committee members living on the Central Coast and one from Brisbane, all vibrantly contributing refreshing ideas and thoughts about the path forward for the PNGAA and the year ahead. Central is the relationship between Australia and Papua New Guinea: how to acknowledge our joint history whilst working towards a collaborative future that we can all share and enjoy.
We welcomed new committee members—Murrough Benson, Sara Turner, Steven Gagau and Steve Burns—and we had additional interested members at the meetings—Ross Johnson, Phil Van der Eyk and Eddie Ryan. Working through two very full agendas meant considerable preparation for both meetings so new committee were thrown in at the deep end!
At the same time, and throughout January, our Treasurer Doug Wood has had his firm, Foster Raffan, working on our annual figures ready for the AGM. Roy Ranney has put unbelievable time in as Membership Officer, not only with renewals and new members coming in, but some fascinating analysis of our current membership stats. Receiving the stunning colour quarterly edition of the PNGAA journal, Una Voce, is one advantage of membership so if you haven't renewed or joined (only AU$35 for the calendar year, plus postage overseas), you can do it here.
Paul Munro continues to do considerable research on a major, and exciting, proposal for a permanent memorial at the ASOPA site, along with a suitable living, interactive, tribute in the form of a Papua New Guinea/Australia "Centre of Excellence", a focal point for the PNG/Australia relationship. Phil Ainsworth, too, has been researching background information regarding this proposal and using his considerable experience and knowledge to inspire ideas as to use and how to achieve it. So much thinking goes in to these things! We welcome all your ideas too!
Current Editor, Dianne Guy, has been immersed in the upcoming March 2016 issue of Una Voce which will soon be going to Greg Leech for layout and production. Dianne has a full-time job again so we are urgently looking for a new Editor! If you are interested please contact me. Kieran Nelson has a continuing role administering the Facebook group, keeping our network in touch with each other. Whilst Nick Booth manages the current website, Roy and I will be finding time to resolve some issues with the workings of the new one. If you have expertise you can volunteer in this area, we'd appreciate it! In Perth, Linda Manning is preparing the next gathering for 1 April.
On the Rabaul and Montevideo Maru group side Gayle Thwaites is receiving entries for the 75th anniversary book and Patrick Bourke is coordinating information for an application to participate in the National History Teachers' Conference to be held in Sydney 28-30 September 2016.
Face to face gatherings from a vibrant and dedicated group are so inspiring. Our meetings this week were happy, collaborative evenings with a great team of people who all volunteer their time for the PNGAA and I thank them wholeheartedly.
[Andrea Williams, President, 2 February 2016
---
Australia Day 2016
The Rabaul and Montevideo Maru Memorial Group together with the Papua New Guinea Association of Australia Inc congratulates former army chief David Morrison who has been named 2016 Australian of the Year. A tribute to his support of the Montevideo Maru memorial is here.
We also have great pleasure in congratulating Norman Harold Furness, OAM, (VX23557), 93 years, for his significant recognition in the Australia Day Honours 2016. Information about his life is here.
[26 January 2016
---
Vale Peter Ryan
With regret, we have to advise that Peter Ryan, a long-time member, passed away on 13 December 2015. A copy of the tribute from Quadrant is here.
---
PNG award to Maxwell Hayes
Max was awarded the Queen's Diamond Jubilee Medal 1952-2012. The citation was for services to the Constabulary, in particular the history of the Commissioned Officers during the post-war period, 1945-1975.
Max joined the Royal Papua New Guinea Constabulary as a direct entry at commissioned officer rank of Sub-Inspector in 1959 following his service in the Royal Australian Air Force. During his 15 years in the force, he served widely in Papua New Guinea and held a variety of positions before he was retrenched at the rank of acting Superintendent in 1974 during the Australian Government's transition to PNG Independence in 1975.
Contemporaneously with his service in RPNGC, he was a member of 'B' Company, Rabaul, for about two years but resigned when Superintendent Jack Carroll required him to spend more time on police duties.
For many years he has researched the history of his force from 1888 until the Constabulary centenary in 1988. Prior to 1968 RPNGC was one of only three Queen's 'Royal' police forces in the western world being granted the Royal Warrant in August 1939.
---
Christy King receives Star of Courage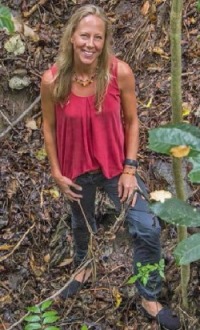 Christy King was presented with the Star of Courage bravery award by the Governor-General, Peter Cosgrove, on 30 March 2015.
She was cited for the award, one of the country's highest decorations, for displaying conspicuous courage in circumstances of great peril in leading trekkers to safety after the Black Cat Track attack in PNG.
A trekking party led by Christie was attacked by men armed with machetes and a shotgun. Three men were killed, seven wounded and the trekkers were beaten and robbed when ambushed at Banis Donki on September 10 2013.
Christy described the attack as a frenzied bloody massacre which made no sense. She immediately identified herself as the group leader and negotiated and pleaded with the attackers to stop their assault.
Although she had been clubbed with a machete she organised first aid, medical assistance and evacuation after the attacker ransacked the campsite and fled.
She led the trekkers who could walk down the mountain for five hours, mostly in darkness, taking the most vulnerable position herself.
Christie paid tribute to the 19 Papua New Guinea porters on the trek, the trekkers and the rescue team.
[29 May 2015
---
Stuart Inder, MBE (7 November 1926 - 30 January 2015)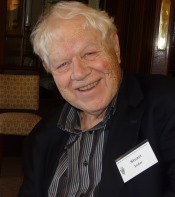 Friend and confidante of the Pacific Islands, Stuart Inder, MBE, has passed away in Sydney, aged 88 years.

As an ABC reporter in Port Moresby through the early 50s, Inder was there in the early days of the Shangri La discovery, Star Mountains. He was there for PNG Independence too. His strong connection with PNG was reinforced through approximately 20 years as advisor and mentor with the editing of Una Voce through editors Doug Parrish, Marie Clifton-Bassett and Andrea Williams. Stuart edited the highly sought book of the Papua New Guinea Association of Australia, Tales of Papua New Guinea, now out-of-print.

In the mid 50s Stuart Inder joined Robbie Robson at Pacific Publications, owner of Suva based Fiji Times and Pacific Islands Monthly (PIM). With Judy Tudor he was co-editor of PIM from 1957 to 1964 and then sole editor until 1975: a position later upgraded as publisher and then manager under The Herald & Weekly Times. By the early 80s he took over the editorship of the Pacific Islands Year Book from Judy Tudor, a rich compendium of information valued by academics and Pacific business leaders.

Stuart Inder's unassuming style belied his sharp mind and sense of humour which resulted in perceptive editorials. He was always a great listener with a door that was always open. He was always extraordinarily kind and generous with his time and knowledge gained from his vast experience.
Stuart Inder was a legend in Australia and in the Pacific, and made an enormous contribution to the Papua New Guinea Association of Australia. Our thoughts are with his family.
[9 February 2015
---
Crocodile Prize 2015
The Papua New Guinea Association of Australia granted $5000 to the Crocodile Prize national literary contest to underpin the Prize's publishing program in 2014 and has committed to providing the same amount for 2015.
The PNGAA decided to sponsor the production of the Crocodile Prize Anthology of the best PNG creative writing, published each year to coincide with the Crocodile Prize awards.
In late 2014, more than 1000 copies of the Anthology were distributed mainly to schools and libraries throughout PNG.
The PNGAA sees a major part of its role as being to support friendly and positive relationships between the peoples of PNG and Australia.
Further information at: http://www.crocodileprize.org/anthology-2/papua-new-guinea-association-of-australia-publishing-program/
[2 December 2014
---
Kiap DVD: Stories behind the medal
The Kiap tradition began in the early 20th Century and continued after World War Two. In this film, Kiaps tell their stories of living and working in Papua New Guinea. There is also footage of the ceremony at Parliament House, Canberra, where Kiaps were awarded the Police Overseas Service Medal.
The DVD is now available. For details, see here.
[24 September 2014, updated 2 March 2015
---
Project 150
One of the Association's current objectives is 'Education' and we have recently developed a history supplement to complement the current Year 10 Australian History curriculum. "Project 150" is about giving secondary students the opportunity to learn an Australian perspective of the Pacific in WW2. We are currently looking for 150 teachers to take part in the trial, which will include lesson plans, background notes, worksheets, resources and a copy of the DVD Some Came Home. The flyer here outlines the trial: please share with any history teachers that you think maybe interested in the trial. To register you can fill out the form which is here.
[7 August 2014
---
Symposium speakers and update
Additional information is now available about the Dinner and Symposium and the Symposium speakers.
[24 August 2014
---
Crocodile Prize winners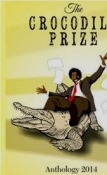 The Papua New Guinea Association of Australia Inc (PNGAA) has proudly supported the publishing program for the 2014 Crocodile Prize Anthology and is now delighted to congratulate the winners of this year's awards.

The 2014 Crocodile Prize offers a variety of awards for short stories, essays and poetry, with the best published in an annual Anthology.

Winners in the Crocodile Prize each takes home a trophy and a K5,000 prize.

The awards will be presented to the following winners on Thursday 18 September at the Australian High Commission in Port Moresby.
1. Cleland Family Heritage Writing Award: Arnold Mundua
2. Buk Bilong Pikinini Award for Children's Writing: Iriani Wanma
3. Ok Tedi Mining Book of the Year: Brokenville by Leonard Fong Roka
4. People's Award for Short Stories: Agnes Maineke
5. Kina Securities Award for Poetry: Diddie Kinamun Jackson
6. PNG Chamber of Mines & Petroleum Award for Essays & Journalism: Kela Kapkora Sil Bolkin
7. Ok Tedi Mining Award for Lifetime Contribution to PNG Literature: Sir Paulias Matane
Keith Jackson, co-founder of the prize, writes:

The Crocodile Prize, Papua New Guinea's literary contest, is over for this year and the PNGAA has played a vital role in its success, underwriting a publishing program that has seen well over 1,000 copies of the annual anthology distributed throughout the country.

Books will be distributed to universities, colleges, libraries and secondary schools in PNG.

Capturing the great diversity of Papua New Guinea and its people, this year's Anthology had over 600 entries from 130 writers in seven categories including heritage stories, children's stories, short stories, essays, poetry, the first ever award for book of the year, and the annual award for recognition of lifetime literary achievement.

168 stories, poems and essays are represented in the Anthology which is over 500 pages.

Editor and co-founder of the Crocodile Prize, Phil Fitzpatrick, in a fascinating Foreword, analyses how events in resource-rich PNG are influencing an emerging creative writing culture.

Reviewing the entries, providing feedback and editing, is achieved through a band of mentors skilled in their craft who do it through a labour of love. They, too, deserve our thanks. In an interview with Liam Cockrane, Keith Jackson asks:

The big question still remains, what are we going to do in future to make sure this is a sustainable enterprise within PNG?

The Anthology is available in hard-copy and e-book versions from Amazon.

The Crocodile Prize Anthology 2014, Phil Fitzpatrick (ed), $US13.50 (postage c $6.00), 512 pages, can be obtained from Amazon.
[24 August 2014
---
Results of raffle
We congratulate the following winners of the PNGAA/PNGVR raffle drawn recently at the Brisbane Air Niugini offices: First Prize, flights for two including three nights' accommodation in Rabaul: Ticket No. 11386 - Brian & Nancy Jones; Second Prize, the Centenary Dinner and Symposium in Sydney: Ticket No. 14261 - Sean Dorney
[8 August 2014
---
Reading for a Better Education
Information about this important initiative by ex-employees of the Commonwealth Bank is here.
[2 August 2014
---
Symposium sponsored by Oil Search
The Papua New Guinea Association of Australia (PNGAA) is delighted to have as a major sponsor for its inaugural Symposium in September a PNG company that has had very close connections with Australia for 85 years. Oil Search has been very active in stimulating the economic growth of PNG but is now actively engaged in improving the health in the local communities. There is a strong connection between the well-being of the community and the ability to grow economically. Oil Search is playing a critical role in improving the physical health of the people in the villages through it ongoing health care programs. We are very fortunate to have the Managing Director, Mr Peter Botten, to present his programs to us during the coming event.
Further information about the 2014 Centenary Dinner and Symposium can be found here.
[23 July 2014
---
PNGAA Symposium 2014
The PNGAA Symposium is to be held at NSW Parliament House on 17 and 18 September 2014. Updated information is now available here.
[22 May 2014
---
2014 Annual General Meeting
The 2014 Annual General Meeting was held on 4 May 2014. It approved a change to the PNGAA Consitution to increase the number of Committee members by two. This reflects the increasing activities of the Association.
The AGM also received the President's Report (available to all readers), and the Treasurer's Report and Annual Accounts (members only).
[22 May 2014
---
Ordination of Father Neville Yun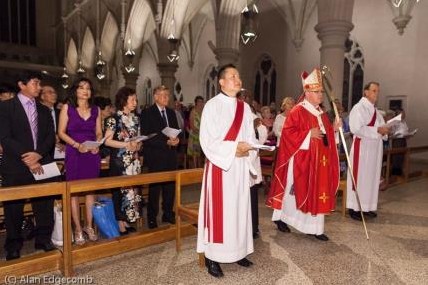 Neville Yun (42) makes history as the first New Guinea Chinese Catholic man to be ordained as a priest in Australia.
He was born in Port Moresby, and went to Australia with his parents in 1975. After a career in I.T. and then in social services, he commenced studies for the priesthood. He was ordained at St Stephen's Catholic Cathedral in Brisbane on 29 November 2013. He is now serving at St Mary's Catholic Parish in Ipswich.
[7 March 2014

---
PNGAA Symposium
The PNGAA Symposium, "From Pacific WW1 battlefield to Pacific Powers", will be held on 17-18 September 2014. Further information is here.
[22 December 2013
---
Joe Nitsche
Information has been received of the passing of Joe Nitsche on the morning of 22 November 2014. Joe served DASF in the Eastern Highlands from 1957 to 1984. He has been a member of PNGAA for almost 30 years, and spent almost 2 decades as a member of the Committee, including a term as Secretary.
[22 November 2013
---
DVD: Telling the stories of Kiaps
The PNGAA and Gum Leaves Productions are co-operating to produce a DVD about the contribution of kiaps in Papua New Guinea, and are seeking contributions from interested people or organisations. Further details are here.
[22 November 2013
---
Vale Lorna Johnson
Lorna (Whyte) Johnston passed away on 30 September 2013, aged 98 years. She was an outstanding Australian who inspired so many with her courage and joy for life. As an Army nurse Lorna was taken prisoner by the Japanese in January 1942 in Kokopo, East New Britain, PNG, and endured over three years captivity in Japan. A true Australian, Lorna's spirit of forgiveness was heartfelt.
Lorna was a generous supporter of the Rabaul and Montevideo Maru Memorial from the start, always remembering those who had been in Rabaul with her. Along with Sister Berenice Twohill, Lorna inspired the ABC telemovie Sisters of War. What a tremendous ambassador for Australia!
Our special thoughts go to her family.
Lorna's funeral will be held in Auckland, New Zealand, on Friday 4 October 2013.
More information about her life is in this article from The Aucklander.
[2 October 2013
---
Tribute to Gordon Steege
Tribute to Air Commodore Gordon Henry Steege, DSO, DFC, born 30 October 1917, died 1 September 2013

Gordon Steege was undoubtedly the most outstanding airman of them all. Already a Pilot Officer in the RAAF at the outbreak of World War II, he served as adjutant with 11 Squadron based at Port Moresby until May 1940 and sailed with 3 Squadron to the Middle East. As Flight Lieutenant, he was Wilf Arthur's flight commander.
In December 1940, flying an antique Glouster Gladiator biplane, he was credited with three confirmed 'kills', two 'probables' and one enemy aircraft 'damaged'. In 1941, initially with 3 Squadron, and then as Commanding Officer of 450 Squadron he was credited with another five confirmed 'kills' and four 'damaged'. Returning to Australia in 1942, he was promoted Wing Commander and commanded 73 Wing (three squadrons of Kittyhawks and one each of Spitfires, Beaufighters and Bostons) at Kiriwina, leading the Kittyhawk squadrons in strafing operations. He took the Kittyhawks and Spitfires to the Admiralty Islands in March 1944, where he was awarded a DSO and promoted Group Captain.
He was Director of Operations at RAAF HQ, when he resigned his commission to become a Patrol Officer and was posted to Esa'ala. He attended ASOPA for six months in 1947, was posted to Kairuku, under ADO Kevin Atkinson in January 1948, to Madang and Bogia in late 1948, and to Manus, as ADO, in mid 1950 from where he resigned because of family ill health.
He rejoined the RAAF as a Wing Commander and commanded 77 Squadron in Korea. Promoted Group Captain, he commanded the base at Canberra, was the Australian Military Adviser's Representative at the Military Planning Office, SEATO HQ, Bangkok, 1959-60 and then, for four years, Director, Joint Service Plans, at RAAF HQ Canberra. After being promoted Air Commodore he commanded RAAF bases in Australia and Malaysia before being appointed Senior Air Staff Officer, RAAF Headquarters, Operational Command: the position he held till retirement.

Gordon, accompanied by his wife Jennifer, returned to New Guinea in 2007, to visit Jeanette Leahy at Zenag, and to revisit his old haunts at Madang and Manus.

He is survived by Jennifer, son Peter and daughter, Diana.
[9 September 2013
---
Kiaps awarded Police Overseas Service Medal
The Minister for Home Affairs and Minister for Justice today awarded the Police Overseas Service Medal to 55 "Kiaps": the former Australian members of the Royal Papua New Guinea Constabulary between 1949 and 1973.

From the end of World War II until independence in 1975, it is estimated that around 2000 young Australian men served as patrol officers, or "kiaps" in the then Territories of Papua and New Guinea. A career as a patrol officer required the officers to juggle the multiple roles of ambassador, policeman, explorer, farmer, engineer and anthropologist.

As part of the law enforcement structure in the territory these young Australians patrolled vast areas on foot with the help of an indigenous police force and established the fundamentals of rule of law in the emerging nation.

"These Australians served as officers of the Royal Papua New Guinea Constabulary, greatly contributing to the stability and development of the region," Mr Clare said.

"They have never been properly recognised for the work they did to maintain order in Papua New Guinea. The ceremony today is righting a wrong and providing long overdue recognition of the important work they did."

This recognition comes after a community campaign to increase recognition and public awareness of the role 'Kiaps' played in providing security to our region.

"I pay tribute to Mr Chris Viner-Smith and his team for their efforts over many years," Mr Clare said.

The combined efforts of these Australian law enforcement officers helped the Territory recover from the impact of World War II and inevitably laid the foundations for the establishment of the independent national of Papua New Guinea.

The Police Overseas Service Medal complements the Australian Service Medal, which is awarded to members of the Australian Defence Force and the Humanitarian Overseas Service Medal.
The full text of the Minister's speech is here.
[19 July 2013
---
2013 Annual General Meeting
The 2013 Annual General Meeting was held on Sunday 28 April. The Acting President's report is available to all readers here. Members can also view the Financial Satements for 2012 and the Minutes of the 2013 AGM.
Senior Australian of the Year

The Papua New Guinea Association of Australian congratulates Dr Ian Maddocks, Senior Australian of the Year for 2013. Internationally recognised South Australian palliative care specialist Emeritus Professor Dr Ian Maddocks still cares for the terminally ill and continues to supervise post graduate students. He was a specialist physician in the Australian Administration of Papua New Guinea for 14 years and, in 1971, became Foundation Dean of the Faculty of Medicine at the University of PNG.

Dr Ian Maddocks recently published a book, Pari Hanua. Dr Roy Scragg wrote a joint review with Singsing, sutures and sorcery by Dr Anthony Radford which was published in the December 2012 Una Voce.

About Pari Hanua, Scragg writes: Dr Ian Maddocks has written the history of the Motuan village that accepted and entranced him for six years. In Pari Hanua, he has described the history of Pari and the Motu people based on oral history, post colonial records and his personal observations. He has recorded the impact of western society on every aspect of community life over the past 130 years and illustrated it from photographic records. It is a story that every village near a centre in PNG could replicate. See the full review.
---