BASKETT, Geoffrey, MBE
BOKOI, Faole (2 March 2016)
CORCORAN, Michael Anthony (24 March 2016)
DALE, Gavin Sydney (30 May 2015)
HILL, Peter (29 May 2016)
KENNEY, Geoffrey Alan (24 January 2016)
MARSH, Stanley John (5 January 2016)
McDONALD, Allan Thomas (3 September 2014)
OBERG, Rea (5 January 2016)
RAYMENT (née GLUYAS), Pauline (5 January 2016)
WARHURST, Norma (6 February 2016)
WEBSTER, Norm (17 April 2016)
---
Geoffrey Alan KENNEY (24 January 2016, aged 74)
Geoff gained fulltime employment in the Department of Customs and Excise and moved to Port Moresby in 1961, as a clerk with Public Health. While in PNG, Geoff enlisted in the PNG Volunteer Rifles. He soon met Lucy Chow, who worked as an infant child and health worker, and they married in Sydney on 30 December 1964, making many close friends in PNG. Geoff and Lucy left PNG in 1975, moving to the Gold Coast.
Geoff set up his own business with a few ex-PNG mates, and the Gold Coast was a perfect location for this. In 1978, Geoff exited the business venture and joined the Association of Professional Engineers, Australia, working back in the industrial relations sector.
As a family man he was always there to lend a hand, to provide encouragement, to support; always happy and great company. He was never judgmental but, rather, balanced, dignified and such a gentleman.
Geoff enjoyed fishing. He loved to travel, something that was instilled in him at an early age. His cancer therapies made beer taste 'not so good', but Geoff still gave it a nudge on occasion.
He was a great storyteller, and loved detail. He was widely read. He loved his family; he loved history (especially war and political history) and he had a soft spot for PNG. He started documenting the history of our family including the extensive Chow family from PNG.
Geoff is survived by Lucy, Simone and Justin. Simone and Justin Kenney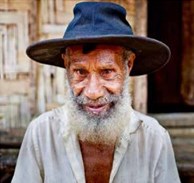 In his continuing search for the more off-the-beaten-path in this world, David Ellis says the death in March of a villager named Faole Bokoi, high up in the Owen Stanley Ranges of Papua New Guinea, would seemingly have little or no interest to anyone in this country.  But the off-the-beaten-path that Faole lived along was the famous Kokoda Track of Pacific War history, and Faole was the last surviving member of the Track's legendary hundreds of wartime Fuzzy Wuzzy Angels.
Word of his death on 2 March flashed as fast as gunfire through many an RSL club, ex-services' groups and amongst serving Army personnel across Australia, reigniting memories of the extraordinary efforts of the Angels in helping Australian troops during some of the bloodiest fighting against Japanese troops in 1942. It is estimated that Faole would have been in his late 80s or early 90s when he passed away, as he was a teenager when he joined fellow Fuzzy Wuzzy Angels in assisting wounded and sick Australian troops escape along the 96 km Kokoda Track to Owers' Corner, and ultimately Port Moresby and Australia.
Many of them carried those Australians on their backs, and others on makeshift stretchers through the torturous terrain, along tracks of calf-deep mud, across rushing jungle rivers, and through steamy, vine entangled forests. Over 160 Australians died during the Kokoda campaign, but officials said at the time it would have been many more times this had it not been for the efforts of the hundreds of Fuzzy Wuzzy Angels.
Faole Bokoi died peacefully in his village of Manari high in the Owen Stanley Ranges on 2 March, surrounded by family and fellow villagers. David Ellis

Allan Thomas McDONALD (3 September 2014, aged 79)
Allan was born on 24 July 1935 in Heathcote, Victoria, to Hilda and Allan (Busty) McDonald. He received his early education at Heathcote Primary School and later at Bendigo School of Mines. He qualified as an A Grade electrician and served his apprenticeship at the Ordnance Factory in Bendigo.
In 1957 he moved to PNG, having accepted a position as an electrician with APC, an oil company. In 1960 he joined the Public Health Department (PHD) as an X-Ray technician. While working with PHD Allan travelled to various locations in PNG, Madang and Rabaul being two of his favourite places. During this time he met his future wife Noreen, a nursing sister, at Taurama General Hospital in Port Moresby. They were married on 12 June 1965 at the Lutheran Church, Port Moresby.
The couple settled in Port Moresby and in 1966 Allan joined the Commonwealth Department of Works (CDW) as an electrical works supervisor. He remained with CDW in Port Moresby until receiving a transfer to Wagga Wagga in 1973. He retired from CDW in 1989 and joined the Department of Health in Wagga where he worked in maintenance for several more years.
Allan passed away a year after being diagnosed with an aggressive cancer. He thoroughly enjoyed his years in PNG and loved to recount numerous stories of his time spent there. He always wished to return to PNG but ill health prevented this. He is survived by his wife Noreen, daughters Julie-Anne and Lisa, their partners and grandchildren Oliver and Lucy. Julie-Anne McDonald

Pauline RAYMENT, née GLUYAS (5 January 2016, aged 81)
Pauline was born in Rabaul in 1934. Her father, Arthur Gluyas, was a police officer who served in Rabaul, Madang, Manus and Wau. Together with her mother and sister, Barbara-Anne Laver, Pauline was evacuated from Wau on 20 December 1941. They first travelled by Junkers to Port Moresby and then on the Katoomba to Australia. Returned to Lae after WWII in June 1946 but then returned to Australia in December 1946 due to ill health. Pauline had five children: Laurence, Donald, Bruce, Alan, Elizabeth. Barbara-Anne Laver

Geoffrey BASKETT, MBE
PNG: 1933-90; Kwato Mission: Milne Bay, Port Moresby, Wewak, Banz, Lae. Founder and Manager Kristen Radio.
Geoff served in many roles in PNG for 56 years. He was a W/O in ANGAU and is author of the much loved hymn Islands and Mountains which is also the name of his biography.
In a life of achievements, he is most famously known in PNG for being the composer of well-known songs such as Papua New Guinea (which might have become the national anthem), Islands and Mountains (known internationally as The Song of Kwaro) and We Are Free.


Rea OBERG (5 January 2016, aged 91)
Anyone who lived in Wewak in the late 40s, Lae in the early 50s to the 70s or Port Moresby in the 70s may have heard the name Walter Rea Oberg who preferred to be known as Rea.
After a long, rewarding and fruitful life, Rea passed away at the age of 91 on 5 January 2016 in a nursing home at Oakey where he had been cared for during the last three weeks of his eventful life. He left behind his wife of 67 years, Lois, and his two daughters Kerry and Cheryl (Tiggy) and granddaughter Tahnee.
Rea was born in Hurstville, NSW, on two planks resting on trestles. From this very humble beginning he fashioned a rich life filled with many outstanding achievements. After Rea was born, his family moved to Kiama where his Mum gave birth to a daughter Shirley who died shortly after her birth. In 1930, Rea's brother Barry was born and then the family moved to Wollongong where Rea attended the public school then Wollongong Technical College. Little did he realise then that technical education was to play a major role in his adult life. Stories of his youth are filled with thrift and ingenuity, his mother Muriel transforming discarded fruit and discounted groceries into meals for two hungry boys who grew up during some of the hardest years in Australia's history.
This spirit of determination became a part of Rea and remained with him throughout his entire life.
After finishing college, Rea began an apprenticeship at the Wollongong Steelworks as a Pattern Maker. His work colleagues convinced him to join the Port Kembla Rover Scouts. This would be a fortuitous decision, the Scouts becoming some of Rea and Lois's most treasured memories and the setting for some of the happiest stories he would tell his family regarding his youth. The Scouts would also be where he crossed paths with a 17-year-old lady Cub Master named Lois.
Lois was told she would never catch that Rover from Port Kembla because Rea and his friends were confirmed bachelors. But with her own agenda in mind she did catch him! Their courtship would last four years during which time Rea applied and was accepted for a position in Port Moresby. Rea's first job was making coffins and later the chairs and tables for the new Parliament in Port Moresby. He also coached indigenous children: the beginning of a very long career in technical education in PNG.
He returned to Wollongong in 1948 and proposed to Lois and they married in a quiet service in Sydney as Lois's mother was gravely ill. Together they returned to Wewak where Rea built their first home. He was also directed by headquarters to build a school in Wewak which he did with help from the local people. They had a daughter, Karen, in 1951.
In 1953 the Education Department gave Rea a promotion to Trades Instructor at Iduabada Technical College in Port Moresby, but he did not share the enthusiasm of his seniors at the thought of this appointment and they knew it. The next morning, Horace Niall, the District Commissioner, summoned Rea to a meeting. He was told that the appointment to Iduabada had been cancelled and that his next job would be in Lae. Mr Niall told Rea he wanted him to build a technical college in Lae!! He gave Rea a considerable amount of funds for the task and married accommodation was supplied in Lae for his family.
This excerpt was written by his colleague, Aub Shulstaad:
This was an enormous challenge but Rea was an exceptional man who dedicated most of his working life to education in PNG and was very important in the development of a skilled workforce in that country. Rea had been asked to design and build a Technical School to a western culture standard with mainly local unskilled labour and then to become its Principal and be responsible for all of the education programmes offered and the welfare of all the students enrolled. During his term at Lae Technical School (College) he saw the institution grow from humble beginnings in 1955 to a fully-fledged Technical College offering courses in Secretarial Studies, Clerical Studies, Carpentry, Joinery, Fitting and Machining, Sheet Metal, Automotive Engineering and General Studies. Students from all over PNG and the surrounding islands attended the College.

During the 1970s, the College upgraded to include a range of para-professional courses (Certificate Level) which included Commerce, Civil Engineering, Hospitality and Catering Studies.

Rea was such an exceptional organiser and outstanding educationalist that in 1974 he was invited to become Superintendent of Operations of the Technical Division where he became responsible for the building of new Colleges and the equipping of new and existing Colleges. Rea was an outstanding leader of young men and women. Rea was Lae Technical College.
Whilst completing this building task for the Education Department, Rea and Lois enjoyed the happiest years of their married life. Kerry was born in 1953 and sadly, a year and a half later they lost their eldest daughter Karen, leaving both parents devastated. It would be over three years before their third daughter, Tiggy, arrived in 1957. This completed their family. Rea and Lois raised their daughters in the grounds of the Technical College. Kerry and Tiggy can recount endless stories of camping, boating, swimming in rivers and riding on the back of their father's motorbike on his rounds of the College. Rea continued his education studying both Building and Teaching passing with Distinctions in all disciplines.
Rea and Lois also played a major role in the Boy Scout movement in the town, Rea assisting in the building of the Scout Hall where many evenings were spent singing around camp fires.
Rea was also a member of Rotary in Lae and his College made numerous contributions to community projects which Rea regarded as practical experience for his students.
In 1973 the family moved to Port Moresby reluctantly because Rea had accepted his promotion to Headquarters outlined above.
Rea and Lois returned to Australia is 1976, building a house overlooking the sea in Austinmer while their daughters remained in PNG. Rea took a part-time job at Wollongong Technical College in the Store. It did not take long for his colleagues and teachers to realise his hidden talents and Rea was engaged to do "foreign jobs" for various members of staff. Rea loved technical education and was happy to assist.
In 1985 Rea and Lois moved to Country Queensland to be closer to their daughters who had both married Queenslanders they met in Port Moresby. Rea loved roses and cultivated a beautiful garden. He had a workshop the envy of any handyman. Five years ago, Rea lost his leg to an infection complicated by undiagnosed diabetes. He faced this challenge in the same way as all his challenges: with dignity and a fierce grace that was inspirational to his family and friends.
His family miss him terribly and we are all grateful for the indelible mark he made on all our lives.

He left behind his wife of 67 years, Lois, his two daughters, Kerry and Cheryl (Tiggy), and granddaughter Tahnee.

Gavin Sydney DALE (30 May 2015)
Gavin's three uncles—Sidney, Dudley and Daryl Turner—were with the 1 Independent Company and subsequently said to be on the Montevideo Maru.


Stanley John MARSH (5 January 2016, aged 77)
John died at Birkdale, Queensland. He served in the Royal Australian Engineers between January 1955 and January 1964, following which he joined Victoria Police Force on 10 January 1964 resigning on 31 October 1967. On the following day he was appointed as a Sub-Inspector of the Royal Papua New Guinea Constabulary.
After initial induction to RPNGC at Port Moresby, he was posted to Rabaul. During his service at Rabaul, he was OIC of one of the riot squads during the Tolai Matanguan crisis and also served as a traffic officer and assisted with lecturing to members of the RPNGC Reserve Constabulary. He was posted to Lae in early 1970 and resigned from the Constabulary on 17 March 1971, following which the family returned to Australia.
For some years John was involved in Road Safety, and Driver Training with the Queensland Department of Transport, for which he was awarded a Churchill Fellowship in USA, and also worked with the RACQ. Later the family purchased a printing business and was involved with strata unit management.
He is survived by Del and a son.


Michael Anthony CORCORAN (24 March 2016, aged 83)
Micheal died at Kimbe, West New Britain. He was appointed to RPNGC on 14 April 1958 as Sub-Inspector (FIRE). On 12 Janauary 1961, with the creation of a separate branch of TPNG administration, together with about five others he was appointed Station Officer, Fire Brigade Branch, at Port Moresby where he subsequently became Chief Officer following the retirement of the legendary Tom Donnelly. He remained in PNG in charge of Fire Services until retirement in 1977.
Following this he returned to Australia where for 24 years he was a publican at Geraldton, WA. In recent years his son Dennis (a RPNGC Reserve Sgt) has been employed at Kimbe and Michael chose to return there. Max Hayes


Norm WEBSTER (17 April 2016, aged 87)
Norm was born in Queensland on 26 October 1928. He was not a kiap but he knew all of our many and varied foibles from his various postings in the 1950s with Treasury, Department of Health, and many years at Regional Local Government Office, Madang, as Local Government auditor travelling to Councils throughout New Guinea Mainland Region. He could wield the auditor's green pen with precise and terrifying efficiency. His visits to outstations were always welcome and refreshing. Always precise and well organised. Somebody at Regloc Madang once asked what they would like to have with them in the event of a disaster: the rapid response was "Norm's briefcase" knowing that all of the survival essentials would be neatly arranged within.
His wife, Patricia, predeceased him. He is survived by children Margaret and Michael and their families. Harvey Mack, Ex Kiaps' website
Peter Hill was born in New Zealand. His father was a coal miner. His mother insisted that all her five children, four boys and one girl, had a trade. After Peter's apprenticeship, he arrived in Port Moresby to work for John Stubbs. In 1963 he moved to Madang and worked for Madang Contractors where he has remained for the best part with Maureen, his beloved wife, whom he married in 1969.
When Madang Contractors closed he bought Jomba Plumbing, his well respected trade until 2012, when he was diagnosed with cancer. Peter was a popular member of the Madang Community, he served three terms as the President of the Madang Town Council and was an active member of the Madang Chamber of Commerce. He was a mate to everyone, especially those who frequented the Madang Country Club. He was never a big drinker but I am told he could keep up with the best.
He was a foundation member and President of the Madang Lions Club until it ceased to exist, at which time Maureen joined the Madang Rotary Club and he continued to support Maureen in all the community work she has done for so many over 46 years in Madang. Peter was buried at sea in Astrolabe Bay in accordance with his wishes. 170 passengers boarded the Kalibobo Spirit to witness his burial at sea. Sir Peter Barter

Norma WARHURST (6 February 2016, aged 84)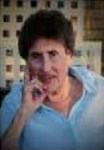 Norma was born on 12 July 1931 and went to live in PNG in 1954 for thirty years until 1984. Norma and Darryl lived in Bulolo before managing plantations in New Ireland, New Britain, the Bainings (New Massawa Plantation), then Matakrus Plantation in Bougainville and Karula Plantation in Buka.
Upon returning to Australia in 1984, Norma and Darryl resided in Leadville, NSW, to enjoy the quiet life until the sudden recent death of Norma. Norma and Darryl were married for 62 years and have 7 grandchildren and 10 great grandchildren.
Norma is survived by Darryl and daughters Peta, Meghan, Rebecca (deceased) and Amanda.